Amorfous diatomaceous earth
Learn about the action of diatoms
A source of bio-available silicon
NATURE
FOR YOU AND YOUR DEAR ONES
DIATONAT – NATURAL DIATOMS
Natural diatoms give unique health benefits to people and can be used as a food supplement in the form of a dietary supplement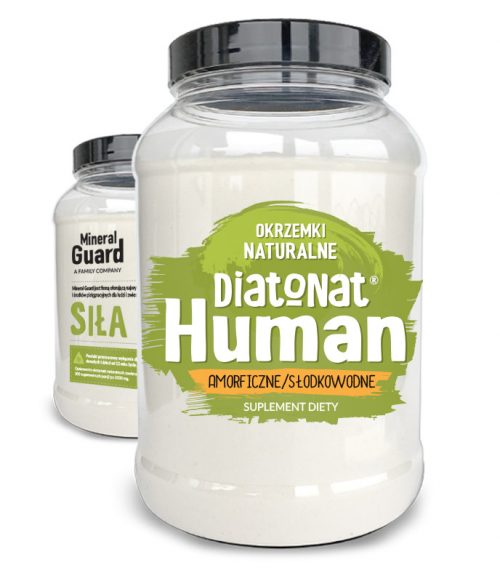 Top quality natural and amorphous freshwater diatoms especially for humans. For use by adults and children from the age of 12. They are characterized by the highest content of SiO2 on the market and the highest purity. The characteristic, spatial and cylindrical shape of the silica shells and their negative charge give them unique properties.
DIATONAT – NATURAL DIATOMS
SUPPORT FOR ANIMAL OWNERS
Natural diatoms are a source of bio-absorbable silicon for animals, and thanks to their unique structure they help to eliminate deposits and toxins from the alimentary tract and internal and external parasites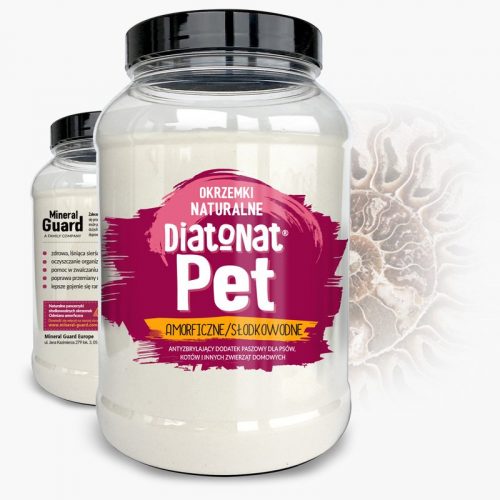 Small quantities of trace elements give your pet, in addition to the necessary silicon, a number of additional minerals. The unique construction of cylindrical diatom shells supports natural, mechanical control of internal and external animal parasites. In addition, highly negatively charged diatom shells help your pet get rid of poisonous substances and heavy metals from the body, and their spatial structure contributes to the elimination of food deposits from the intestines. The above mechanisms of action of our diatoms result in a significant improvement in the body condition of your pet.
DIATONAT – NATURAL DIATOMS
IMPROVEMENT OF PLANT CONDITION
Natural diatoms, due to their high porosity and sorption properties, keep the moisture level in the soil longer; they are also an excellent natural repellent against plant pests, as well as a means of providing silicon to plant cells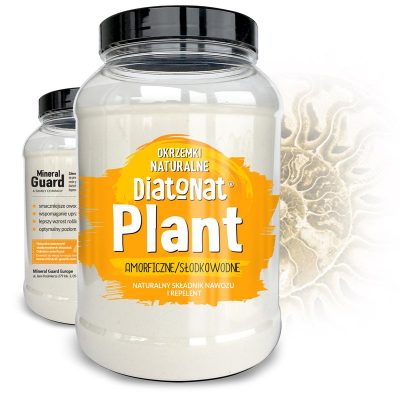 Providing the silicon plant makes it more resistant to drought, the penetration of oxygen through the roots is facilitated, and also increases resistance to pathogens, insects and molluscs. Sprinkle the soil under the plants with natural diatoms DiatoNat® Plant. Your fruit trees, vegetables and other plants will grow better and be tastier. In addition, you will protect your plants from unwanted pests – unique structural features make DiatoNat® Plant an excellent natural repellent against plant pests. Cylindrical diatom shells with holes mechanically destroy the chitin coating of pests.
DIATONAT – NATURAL DIATOMS
Our natural diatoms have an amorphous shape and – depending on the type of the deposit – they can be used as a food additive for humans, animals, cosmetic skin powder or plant protection and development ingredient, as well as a natural anti-cross-fertilizer for many demanding industries and as a preventive measure deteriorate and fade
NATURAL DIATOMITE – AMORPHOUS DIATOMACEOUS EARTH
Natural amorphous silica diatom shells from unique freshwater post-glacial deposits
FRESHWATER POST-GLACIAL DEPOSITS
are characterized by unique purity and quality
COMPREHENSIVE APPLICATION
consumption of diatoms in specified amounts supports the prevention and treatment of many diseases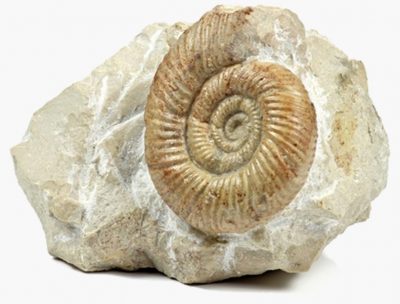 We invite you to familiarize yourself with all our products